Chiang Mai Night Safari operated by a government agency the supervision of the Pinkanakorn Development Agency (Public Organization) abbreviated as PDA is located in Tambon Mae Hia, Suthep, Muang District, and Tambon Nong Khwai, Hang Dong District, Chiang Mai Province. The Chiang Mai Night Safari has a generous lead animals to visitors, since it does not have to shell out as the White Lion Wildlife hitters today survives only 200 in the world, including white tigers, rare animals again. Kind waiting to welcome the visit of all the people who love nature. From the front entrance ever.
Open time: 11.00 am. - 10.00 pm.
** Exclude transportation.
Show & Attractions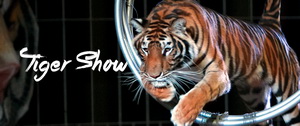 Tiger Show, a variety of species including tigers, the most exotic species of tigers in India. The white tiger Indochinese tiger and white lion performances from

Mon – Thu and Sun: 06.00 pm, 07.30 pm.
Fri – Sat: 06.00 pm, 07.30 pm and 08.30 pm.

Hunters of the Night (Night Predators) everybody To experience life to the life of wild animals.Such as Bear,
smooth-coated otter, porcupine, wild boar, hyenas, tigers, lions closely up during the show. 5.20 pm, 6.50 pm.and 8.40 pm.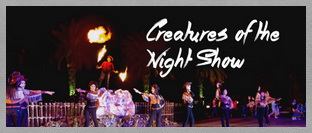 Safari Dancing show, you will surprisingly with a spectacular cabaret show,
Safari Dancing group's everyday and daily four round at about 6.00 pm. 7:00 pm. 8:00 pm. and 9:00 pm.

Activities musical fountain show (Musical Fountain with Water Screen),
visitors can admire the Musical Fountain with Water Screen, the largest in the country.
Another technology from Germany with a height of over 12 meters and wide 20 meters.
Start show at times 8:10 pm. and 9:10 pm . everyday.