Early Morning Promotion: Pay 1,900 THB Play Gold Package!!!
This promotion will offer you to pay for Silver but do Gold Package. There is just only one time that will pick up at 7.00 - 7.30 am. at your hotel.

Zipline Package:
• Gold Package is the ultimate rush with 16 ziplines to fly down at up to 30 kilometers per hour . For experienced zipliners,try performing the "Superman" move arms and legs spread eagle as you shoot down the line, hooked in from behind to keep your hands free. 35 platforms afford a birds' eye view of the surrounding jungle and breathtaking scenery all around you.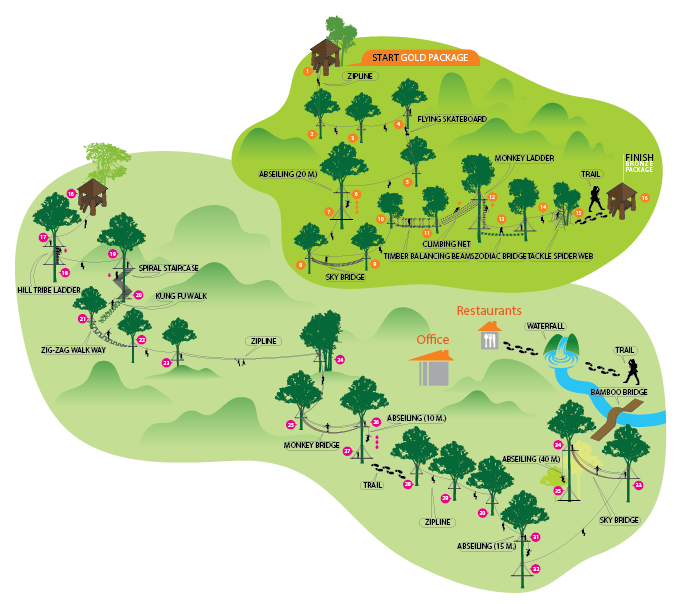 Meximun weight: 120 kgs. (264 pounds)

What to bring: Suncreen/ Insect repellent/ Camera

What to wear: Long pants/ Sport shoes/ Long sleeve shirt

Tour included:
• Meal
• Nature trail and waterfall
• City round-trip transfer
• First aid insurance
• Certificate of completion
• Free 1 T-shirt
• Free tea & coffee and drinking water